Oct 30, 2020 • 55M
Every story is a labor story, with Kim Kelly
Cathartic conversations about culture in the platform age. Join journalists Emilie Friedlander and Andrea Domanick as they parse the structural forces shaping the 21st century creative economy — and how they impact us as human beings.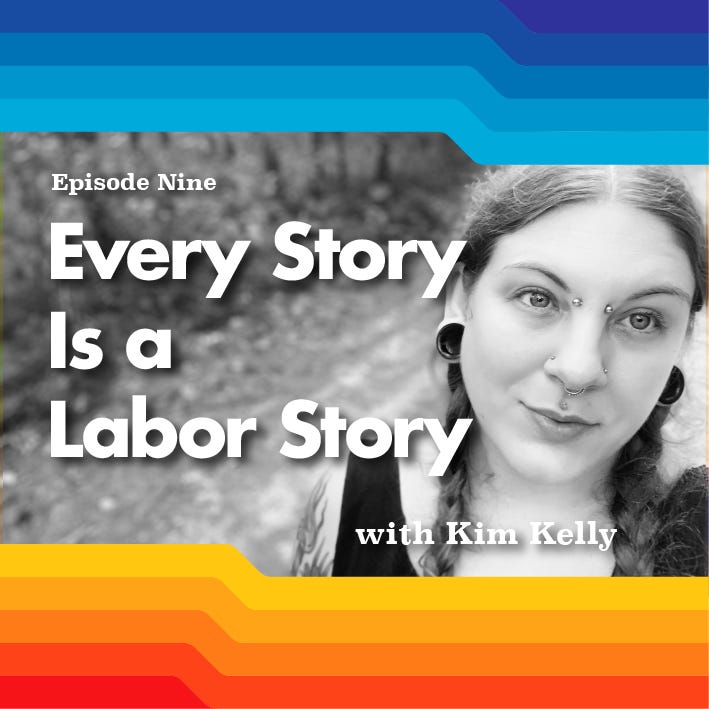 The Culture Journalist is an independent journalism project that relies on word-of-mouth and is funded entirely by listeners. To help us get this project off the ground, please consider becoming a paid subscriber. For a small monthly contribution, you'll get a shout-out on the podcast and other bonus goodies. Even if you can't contribute, we hope you'll tell a friend or two about it.
Damn, time flies when you're stuck at home in front of a computer. This week's missive, our ninth, is the last you'll be hearing from us before Election Day 2020. And because it's pretty hard to think about anything other than the brain-melting insanity of American political discourse right now, we thought we'd bring on one of our favorite culture writers—someone who also happens to be an intrepid labor reporter and newsroom union organizer—to discuss just that.
Philly-based freelance writer Kim Kelly is a columnist at Teen Vogue, the former metal editor at Noisey, and the author of Fight Like Hell, a forthcoming book on the history of the American labor movement. She's also one the few journalists we know who identifies openly as an anarchist and anti-fascist. This makes her the perfect person to help us wrap our mind around how those fringe utopian movements, or some misguided, fact-agnostic conception of them, ended up in the crosshairs of the American culture war this year—"terrorist" designations, "anarchist jurisdictions" and all.
We spoke to Kim about some of the basic facts that the Trump administration and the mainstream media alike are getting wrong about these movements and their activities, the challenges of being a journalist as well as an activist, and why objectivity in journalism is a false construct in the first place. She also opened up to us about the book she's writing—and why she believes that every story is a labor story.
Follow Kim on Twitter
Read more by Kim
"We Must Sever Law Enforcement from the Labor Movement" (The Nation)
"After Eddie Van Halen's Death, Heavy Metal Must Confront Its Mortality" (GQ)
"Care for a Cup of Satanic Camomile?" (The New York Times)
Fight Like Hell, Kim's forthcoming history of the labor movement, is out in Fall 2022 via One Signal.