Oct 16, 2020 • 1HR 11M
The digital hustle
Cathartic conversations about culture in the platform age. Join journalists Emilie Friedlander and Andrea Domanick as they parse the structural forces shaping the 21st century creative economy — and how they impact us as human beings.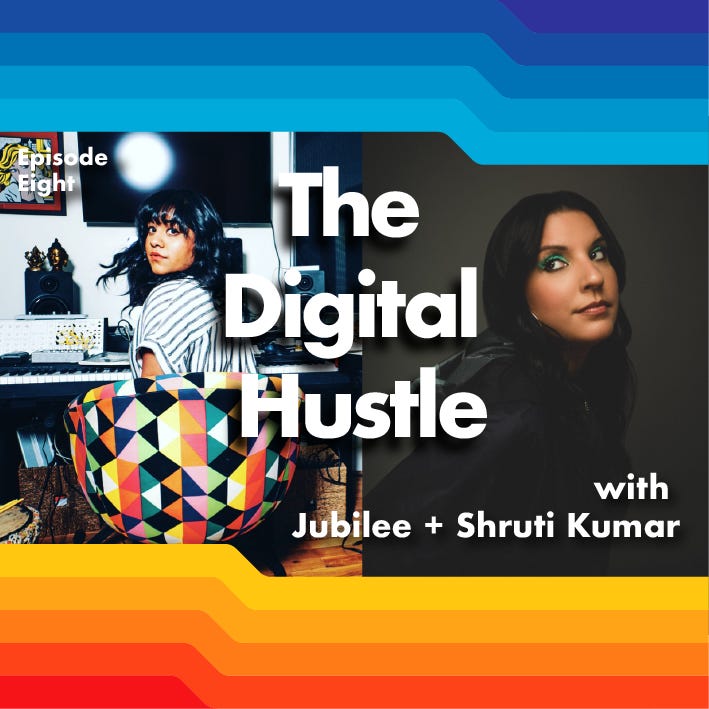 Earlier this season, we examined the live music industry's fight for survival in a pandemic that has put concerts indefinitely on hold. This week, we're taking a look at what this year has been like for musicians — especially when it comes to navigating an industry that has moved almost entirely online.
Faced with a sudden loss of touring income, far and away the biggest revenue source for most musicians, artists are contending with a host of novel challenges when it comes to making a living from their music, from figuring out how to record professional-sounding music at home, to adapting to a live-stream economy that isn't exactly lucrative for most artists. When you factor in a broken streaming revenue model and the unspoken mandate to maintain a constant presence on social media, it's easy to see why some musicians feel like they are doing more work than ever before — for increasingly diminishing returns.
On this episode of The Culture Journalist, we discuss the pain points and possibilities of the digital hustle with two artists who are living it firsthand. New York-via-Miami DJ Jubilee, who also happens to be one of the funniest people we know on Twitter, shares what it was like to go from bringing her eclectic sensibility as a selector to festivals around the world to playing parties on Instagram and Twitch. Eventually, she decided to start her own record label, Magic City — partly out of a desire to support other musicians through this difficult time.
Los Angeles composer Shruti Kumar, host of Dublab's Let's Shake on It radio show, discusses how a canceled recording session at the beginning of the pandemic prompted her to team up with some friends and launch a new social network called Sound Travels. Originally a job board for out-of-work musicians, Sound Travels has since evolved into a space where artists can swap home-recording resources and connect in the fight for a more equitable music industry.
Along the way, we discuss how this nightmarish year has also been a time of great community-building and innovation—and how as pandemic brings to light long-standing racial, gender, and economic disparities in the industry, there is probably no better time to rip it up and start again.
Follow Jubilee on Twitter
Jubilee's forthcoming record, Are We There Yet? is out on October 23. Purchase a copy from Magic City, her new label—and join her for a virtual release party on October 24.
Follow Shruti on Instagram
Learn more about Sound Travels here